The reference in Germany for cutting-edge spanish design.
HALBINSEL is about bringing together our passion for product design and the affection we feel for our roots. It is about transmitting this passion and building relations upon the belief that we can serve as a bridge between a design culture that has been acclaimed internationally and the country where we have developed as professionals and individuals.
Since our beginnig we have been working to create a platform that would help the projection and commercialisation of Spanish design in the German market. Beside the Halbinsel core team we have a network of collaborators in Spain and Germany helping us extend and improve our services.
Contemporary Spanish design is not about a homogeneous scene and perspective. New designers and new brands have emerged during the past 40 years and designers like Javier Mariscal and Oscar Tusquets, to name some, are well known beyond our boundaries. The new wave of young designers show a sense of awareness for social and ecological subjects. They are finding new alternative ways of production and edition adapting to the rapidly changing market situations. Without being explicitly commercial they take into account the market and consumer needs.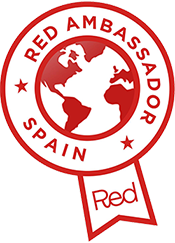 We are Red Ambassadors in Germany
The Spanish design companies association, Red, is a professional and multilateral platform, which aims to protect and promote the values of good quality design and innovation produced in Spain. The organisation works with manufacturers and the media alike in order to raise product and brand awareness.
Red Ambassador is a term given to an international retailer or commercial agency to promote the products and/or services from Spanish design producers in the furnitures and fittings sector within the activity known as branding. The Red ambassador is meant to embody the corporate identity –Design Created/Made in Spain- in appearance, demeanor, values and ethics. The key element of Red ambassadors lies in their ability to use promotional strategies that will strengthen the customer-product/service relationship and influence a large audience to value the Spanish design.
The Red ambassador program is not about talking heads; It is about partnerships built on mutual benefit. Ambassadors' input can be invaluable to the understanding of our common target market.
Luis Araujo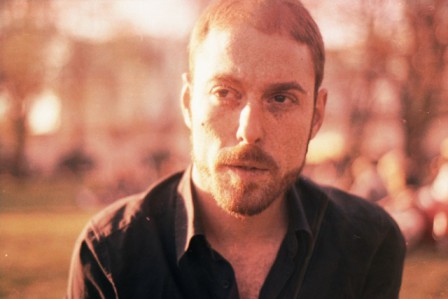 Luis grew up surrounded by the furniture sold in the family business his parents established 35 years ago and developed a passion for interior and product design that would remain with him his whole life until in 2012 he decided to unite this passion to his future expectations and founded HALBINSEL together with Javier.
He has been living in Germany for 10 years. Here he obtained his  university degree and started a career in International Sales and Business Development, often tied to  multicultural working teams and able to maintain his links to the place of his birth.

Photos: Gioia de Bruijn